---
SEPTON™ Q-Series – Top protection for sensitive fiber optics
Fiber optic cables are extremely important for the rollout of the 5G network. As the underground link between radio masts and base stations, they facilitate extremely high data rates The SEPTON™ Q-Series high-performance elastomers from Kuraray have very high scratch and abrasion resistance, so casings made of these products ensure exceptionally good protection of sensitive fiber optic cables. Blends with SEPTON™ Q-Series as the base polymer also maintain their elasticity at very hot and cold temperatures, under water, in steam and in tropical climates. Moreover, they are far lighter than conventional materials such as TPU and TPC. In addition, they have very good insulating properties, ensuring secure and stable data transmission in the 5G network and in high-speed transmission components in modern automotive and communication devices.
---
Benefits
Improves properties like softness, weatherability, abrasion and scratch resistance
Improves properties in high humidity environments
Improves properties in hot and cold environments
Reduces weight
Safe, stable and high-quality data transmission
High-speed transmission components in automotive, IT and communication devices
Fiber optic cables
Replacement for TPU (thermoplastic polyurethane elastomer) and TPC (thermoplastic polyester elastomer) with improved properties
Lower relative permittivity
Lower density
Better hydrolysis resistance
Good low-temperature resistance
Film extrusion moldability
---
Vecstar™ – The flexible liquid crystal polymer film for high-speed communication
Vecstar™, the world's first LCP film, offers outstanding properties for the manufacture of high-performance electronic components. The dielectric properties of this homogeneous material from Kuraray minimize transmission losses in high-frequency communication. Thanks to their low water absorbency, outstanding heat resistance and dimensional stability, these LCP films are ideal for high-speed switches and high-frequency electronic devices. Vecstar™ is used as a substrate for flexible printed circuit boards. This copper-clad laminate (FCCL) has unique flexibility, which permits the production of curved and multi-layer circuits — for maximum freedom in the design of innovative technologies.
---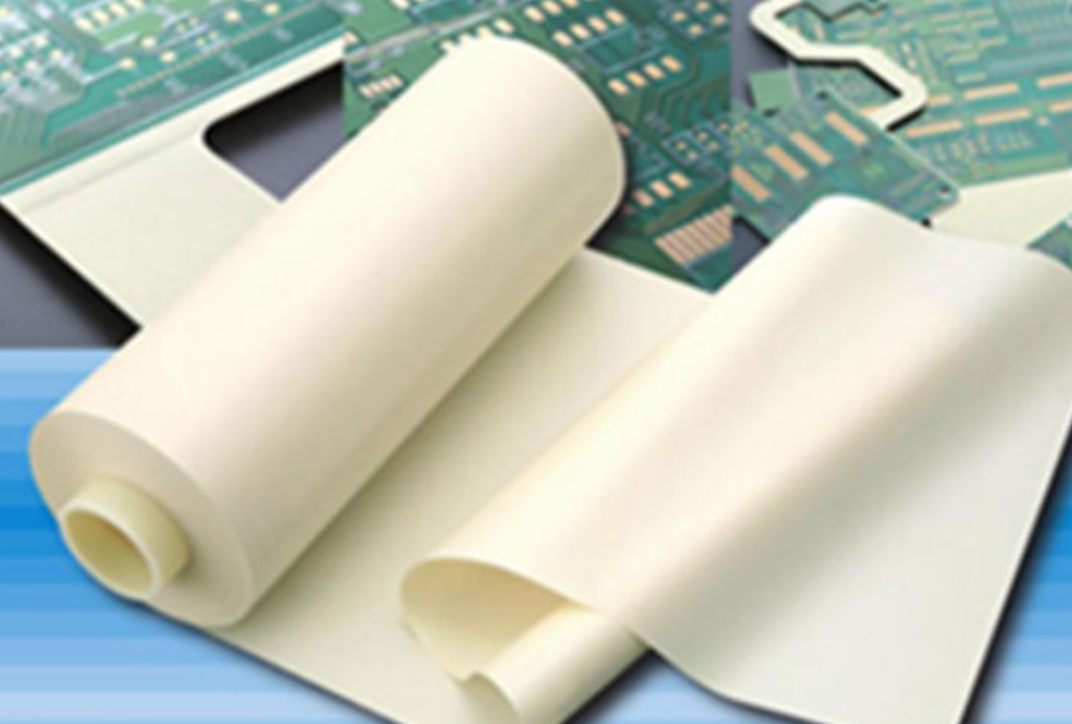 Benefits
Operates reliably at high temperatures and high voltages and shows only slight changes in dielectric properties and dimension even in humid conditions
Good processing properties and freedom of design
Reduces transmission losses, helps stabilizing high-speed communication
High Speed Circuits
High-frequency electronic devices
Substrate for printed circuit boards
Heat resistance
Dimensional stability
Low dielectric loss factor: Excellent electrical properties in the high frequency range
Low water absorption
Homogeneous material, therefore the dielectric properties are very uniform
Excellent adhesion to flat profile copper foil
Excellent adhesion to other materials in multilayers
---
GENESTAR™ – A heat-resistant polyamide for high-speed connectors
GENESTAR™ (PA9T) is a chemical- and heat-resistant polyamide produced by Kuraray. Thanks to its excellent mechanical properties, GENESTAR™ is already used in many demanding applications in the automotive, electrical and electronics industries – for example, for SMT connectors and LED reflectors. Compared with other PPAs, GENESTAR™ has the highest tracking resistance, even when exposed to humidity and temperature fluctuations. The excellent dielectric properties of this product make it ideal for high-speed data connectors, for example, for 5G applications in vehicles. Other benefits: GENESTAR™ is easier to process than PPS and has a higher weld line strength than LCP. Moreover, it is easier to color compared to LCP and PPS materials. It also has a low water absorption property and a very good dimensional stability.
---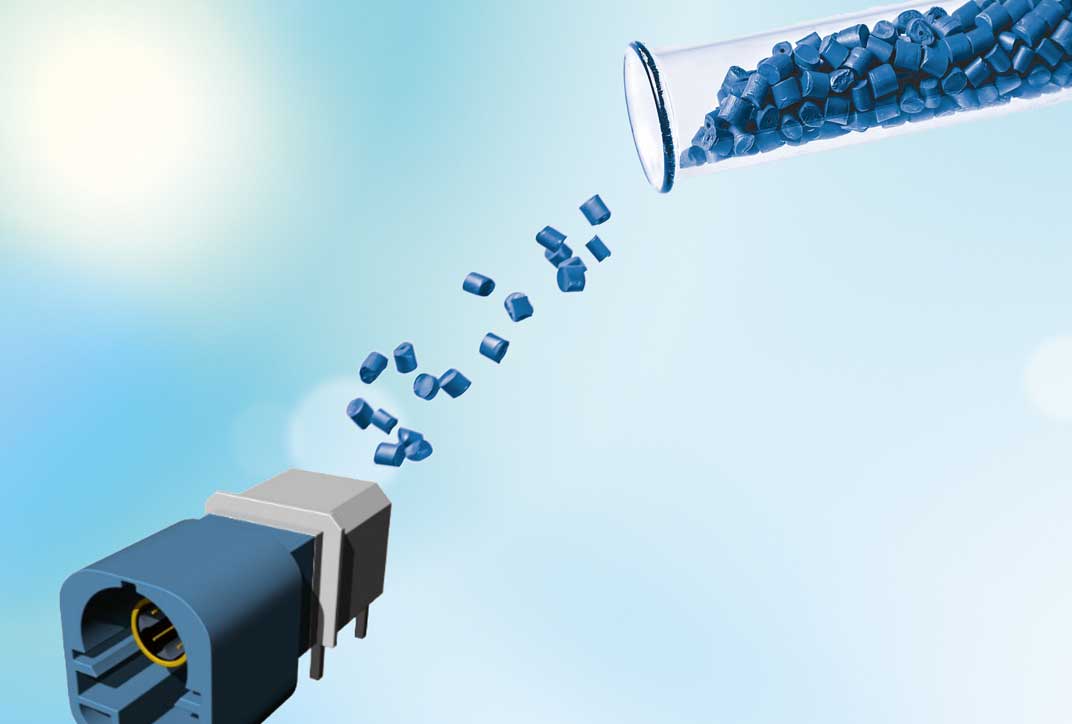 Benefits
enables you to reduce the weight and cost of demanding applications
helps you to create reliable solutions for the electrification of passenger cars
supports you in designing of parts for harsh environments
Injection molding applications in the automotive sector (e.g. cooling systems, gears) and other industries
SMT connectors (surface mount technology), electrical and electronics components
Extrusion processes in the automotive industry (e.g. fuel lines)
Reflectors for LED lights
Low water absorption
High heat resistance
High chemical resistance
Dimensional accuracy/dimensional stability